Apple Pay is a mobile payment and digital wallet service provided by Apple Inc.
With Apple Pay, users can:
– Make payments in person
– Make payments in iOS apps
– Make payments in the Safari web browser
– Use Apple Pay´s capacity to digitize and can replace a credit / debit card chip and PIN transaction at a contactless-capable point-of sale terminal.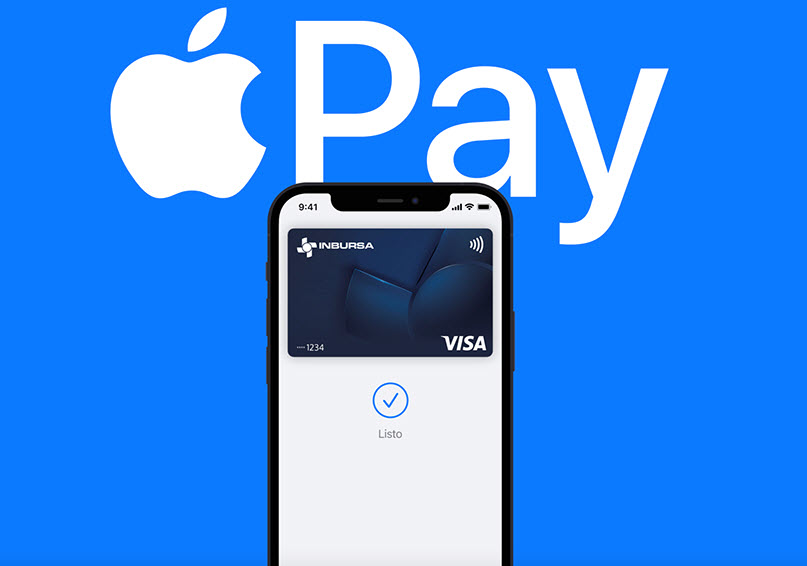 Examples of large international payment solutions that work together with Apple Pay are VISA, VISA Electron, V Pay (in Europe), MasterCard, Maestro, American Express, and China UnionPay. Apple Pay also works with a number of national/regional payment solutions within their region, such as Elo in Brazil, Mir in Russia, Cartes Bancaires in France and Interac in Canada. The Discover card only connects with Apple Pay in the United States, while Diners Club International only work with Apple Pay in Japan.
If you have multiple cards, that is no problem, becuase Apple Pay can store 8 to 12 payment cards.
There are four methods available for adding a card to your Apple Pay:
Take a photo of the card
Select the card in your iTunes account
Use the card issuer´s app
Enter the card information manually
Apple Pay is most commonly used to buy things, but you can also use it to make deposits into your accounts, such as depositing money to your online casino account or online securities broker account.
How do I use Apple Pay in a physical store?
You hold the authenticated Apple device (e.g. your iPhone) close to the point-of-sale system´s NFC card reader.
With an iPhone, you authenticate using Touch ID, Face ID or passcode.
With an Apple Watch, you athenticate by double-clicking a button on the device.
The Consumer Device Cardholder Verification Method (CDCVM) makes it possible to carry out the transaction without you having to sign a receipt or enter a PIN.
How do I use Apple Pay in an iOS app?
To pay with Apple Pay in a supported iOS app, select Apple Pay as your payment method. Then use Touch ID or Face ID to authenticate.
Can I send money to my friend using Apple Pay?
The feature Apple Cash (formerly known as Apple Pay Cash) makes it possible to transfer money from one user to another via iMessage, but only in the United States. When the money reaches the recipient, the money becomes available for use with the Apple Cash card. The Apple Cash card is accepted by the same merchants that accept the Discover card. An alternative to using the Apple Cash card is to transfer the money to a nominated bank account using ACH transfer.
Devices
Apple Pay is supported on the iPhone, iPad, Apple Watch and Mac computers.
A vendor that wish to accept payments through Apple Pay does not need to install any specific Apple Pay payment terminal, since Apple Pay works with any merchant terminal that accepts contactless payments.
Devices communicate with point-of-sale systems using wireless near field communication (NFC). There is an embedded secure element (eSE) which is used to store payment data, perform cryptographic functions and use Apple´s Touch ID or Face ID for biometric authentication.
Apple Pay adds two-factor authentication via Touch ID, Face ID, PIN or passcode.
Platforms for Apple Pay
In stores
iPhone 6 or later
An Apple Watch paired with an iPhone, or Series 3 or later with cellular
On the web (Safari)
iPhone 6 or newer with iOS 10 or later
2014 iPads (Air 2, Mini 3) or newer with iOS 10 or later
2016 MacBook Pro with Touch ID or newer
2018 MacBook Air or newer
Macs supporting Handoff running macOS Sierra or later paired with an Apple Watch or iPhone 6 or newer
Technical solutions
Apple Pay rely on EMV Payment Tokenisation Specification to keep the user´s payment data private from the recipient. The user´s credit or debit card information will be replaced with a tokenized Device Primary Account Number (DPAN). A dynamic security code is generated for each new transaction.
Halting the service
If a device is lost, an Apple Pay user can halt the Apple Pay service remotely by using the Find My iPhone feature.
Is Apple Pay an instant payment system?
No. You will receive notification of the transaction right away, but the actual fund transfer is not instant. How long it takes to complete the transfer largely depends on the selected payment method.
(There are some exceptions though, e.g. the Japanese Suica card which will facilitate instant transfers with Apple Pay.)
Where in the world can Apple Pay be used?
Initially, Apple Pay was only available in the United States. Since then, its geographical range has expanded a lot. As of 2021, it is available in over 60 different countries worldwide. Here are some examples: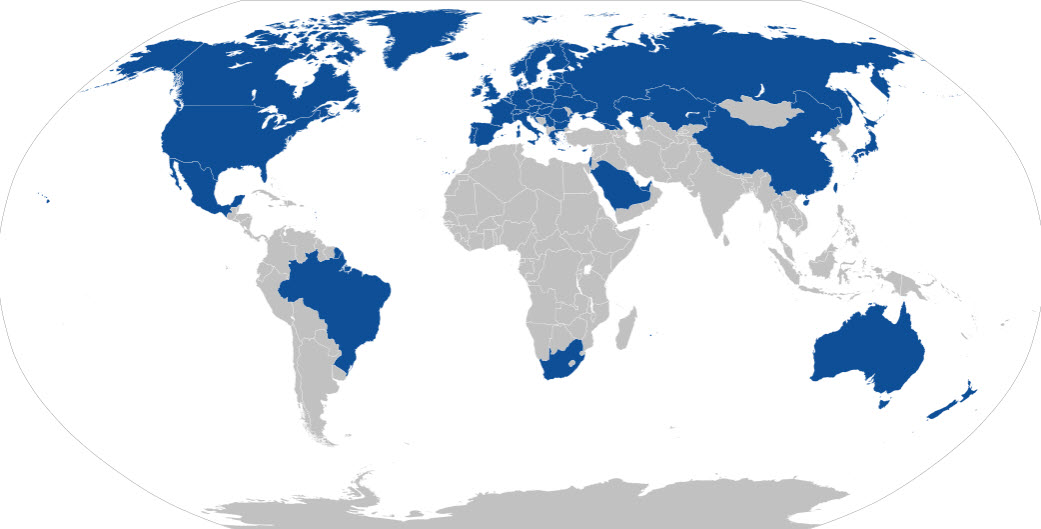 In the Americas
Canada
United States, except Puerto Rico and other unincorporated territories
Mexico
Brazil
In Europe
The EEA (but not northern Cyprus)
United Kingdom (but not the British Overseas Territories)
Switzerland
Serbia
Montenegro
Russia
Ukraine
Belarus
In Asia
China
Hong Kong
Singapore
 Japan
 Taiwan
 United Arab Emirates
 Kazakhstan
 Saudi Arabia
 Macau
 Georgia
 Israel
In Africa
In Oceania
Apple Pay and public transportation
Apple Pay works to pay for rides on public transport in a number of places throug the use of credit/debit cards (open loop).
Examples of where you can use Apple Pay to pay for rides:
– Across TfL in London, UK
– At OMNY readers for the subway and bus network in New York City, USA
– The Chicago Transit Authority´s Ventra network
– The San Francisco Bay Area´s Clipper network (closed loop)
– The Octopus Card area in Hong Kong
Short facts about Apple Pay
Developer: Apple Inc.
Initial release: 20 October, 2014
Official web site: apple.com/apple-pay
Supported operating systems: iOS 8.1 or later, iOS 10 or later for Apple Pay on the web, iOS 11.2 or later for Apple Pay Cash, all watchOS, macOS Sierra or later